Watch the Sky Illuminate this Summer...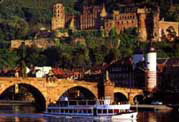 Heidelberg, the City of Charm awaits you with all of its charm, history and romance. Many guidebooks claim that Heidelberg, is one of the 10 most romantic cities in the world. Heidelberg (Germany), city in southwestern Germany and offers a variety of attractions, from the Famous Heidelberg Castle, to its quaint pedestrian streets, offers something for everyone. For a complete listing of castles in Germany.

Heidelberg Event Listing:
September 2003
September 6th - Castle illumination and fireworks. This is one of the biggest visitor occasions of the year - you're going to love it.
September 27th - The Heidelberg fall festival. Massive street festival, well known throughout Germany, plenty of German beer and sausages to be eaten! Make sure you reserve your hotel well in advance. Great fun, if a little bit too busy.
Recipe for Romance: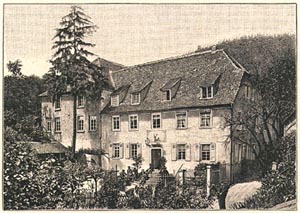 Stay at the charming Hirschgasse Hotel

One night in a romantic Laura Ashley suite with Champagne breakfast, candle light dinner, sight seeing tour, or a boat trip.. it all awaits you at the Hirschgasse Hotel. Call now and find out what special rates are being offered in the month of February.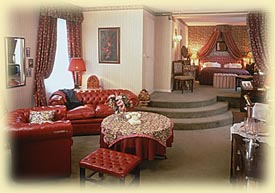 Luxury at its finest! In the largest suites you will find luxurious space available to you. With a separate salon, you have your own undisturbed living area, additionally to the bedroom. Bathrooms have whirlpool bathtubs, separate toilets and two washbasins.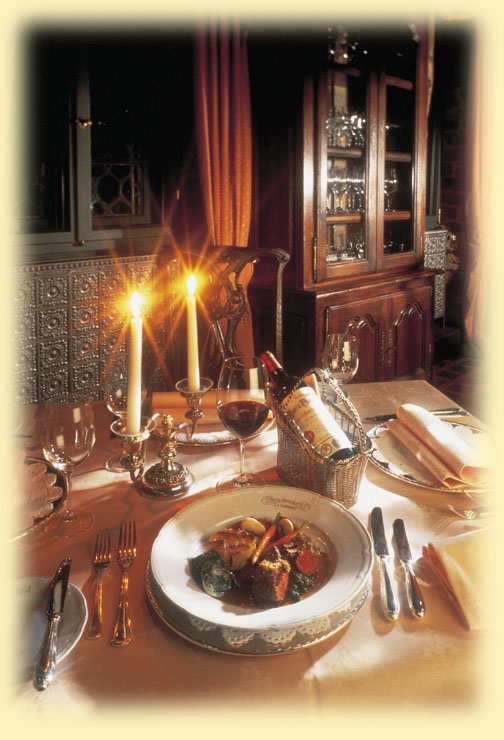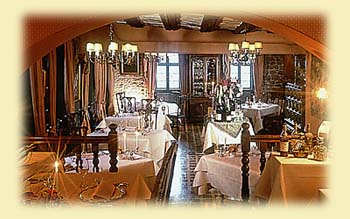 Dine or surprise somebody special in the Le Gourmet. For the finest in creative French-Mediterranean cuisine. Enjoy famous wines with delicate fish, fowl, and meats that are artfully matched with exquisite sauces, and savory herbs carefully prepared by a master chef.
Visit Old Town Heidelberg and Rekindle those Special Feelings of Romance!

On the summit of Jettenbühl (195 m/640 ft), which dominates the eastern portion of the city, is Heidelberg Castle (mainly 14th-17th century), one of the most impressive historic landmarks of Germany, called the red walled castle. The structure, now largely in ruins, preserves numerous examples of medieval, Renaissance, and baroque German architecture. Of particular interest are the four granite columns located in the castle courtyard, which were once part of a castle belonging to Charlemagne.
The castle's Otto Heinrich wing houses a pharmaceutical museum. The cellar of Heidelberg Castle contains the famed Heidelberg Tun, a wine vat with a capacity of 220,017 liters (58,124 gallons). The present day barrel was constructed in 1751 from 130 oak tree trunks, It is 8.5 meters across and 7 meters high with a dance floor on top. It was built under Karl Theodor, a baroque plaque bears his initials.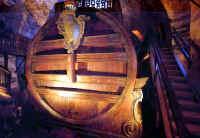 The great Vat
Make your Travel Plans Now and Celebrate this Old University and Historic Town!