DOD Students Score High on National Test

by Army Sgt. 1st Class Doug Sample
Air Force News


WASHINGTON -- Results show Defense Department school system students scored consistently higher than the national average on a standardized test. Third-to eleventh-graders scored higher than the national 50th-percentile average in the United States.

But Joseph Tafoya, director of the Department of Defense Education Activity, is already looking at ways to improve the upcoming school year's curriculum for even better results in the future.

"We're trying to be a leader. We're trying to look at programs and … make them better so that our students are more successful," Tafoya said. "And so our efforts to improve test scores continue; our efforts to have kids have more access to challenging courses continue.

"We know that every kid in our system needs to take algebra and geometry, and not only do they need to take it, they need to be successful. So we're putting (in) a lot of time and effort to do that," he said.

The TerraNova test is a nationally standardized achievement test in which students are evaluated in reading, language arts, math, social studies and science.

Test results showed DOD students consistently scored 10 to 20 points higher than the national average in 37 of the 45 subtests, and 21 to 25 points higher in five subtests.

Tafoya said he hopes curriculum changes in the upcoming school year at DOD high schools will result in even better test results. He said this year's high school curricula were standardized to focus on literacy and algebra skills, along with language support and computer-oriented math instruction.

Some of the high school-level curriculum changes will be considered for elementary and middle schools in the future "to ensure that all kids are getting the same curriculum and the same opportunity," he said.

Another initiative Tafoya said may have helped students score well was the educational activity's focus on getting students to read.

Tafoya also said that DOD schools scored high on the National Assessment of Education Progress evaluation test. As with the TerraNova test, this evaluation assesses students' know-how in various subject areas. He said the gap between minority and other students was the smallest in the nation, and DOD students ranked No. 1 in overall writing skills.

"So we have this very high-level degree of success," Tafoya said. "Obviously we're very proud of those scores, but we're not going to sit back and say we're doing (well). We're continuing use that as an emphasis and help our kids and DOD schools to be among the best," he said.

Tofoya said having outstanding students has been the work of "great administrators and teachers." But, he said, the keys to the success of the military education program have been the parents and military commands that support DOD schools.

"They are very interested," he said. "The quality of the education of their students is paramount all the way from the very top at the … Pentagon down to the local bases and schools. So with that, we believe we have an advantage."

The education activity operates 224 fully accredited public schools in 21 districts in 14 countries, seven states and the U.S. territories of Guam and Puerto Rico. About 106,000 students are enrolled in DOD schools.


SUMMER FAHS Alumni PARTY ON
LAKE HARTWELL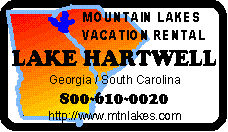 WHEN: Memorial Day
WHERE: Mountain Lake, Georgia
1-800-610-0020
www.mtnlakes.com
Activities: Social Dinners, Keggers, Fireworks, Sports, family affairs and more. For specific dates, check out FAHS website or www.fahs.org.
Housing: If you wish to obtain housing,you can contact Mountain Lakes at www.mtnlakes.com. Be sure to mention that you are renting your house/houses in
conjunction with the houses rented by Dennis Berwyn (FAHS Alumni President). The folks at Mountain Lakes are familiar with the location of the houses rented by Dennis, and will be able to find your housing as close as possible to the main gathering.

FOOD AND BEER FUND: We are asking that all folks attending contribute the following amounts toward the food and beer fund:

$80 per adult, $30 per child over the age of 12, $15 per child 12 and under

With the funds collected we will be supplying a light dinner on Friday
(sandwiches and munchies), the kegger dinner on Saturday (including, but
certainly not limited to, German bratwursts and other goodies), the Sunday
barbecue and an unlimited supply of good German beer for the weekend
(Friday through Sunday night).

Keep in mind, that monies collected for the Food and Beer fund are for the
weekend dates only. Anyone coming earlier than Friday will be responsible
for their own dinners and beer.

WHO COLLECTS THE MONEY FOR FOOD AND BEER?
Lisa Worsing (FAHS 77),
Tel: 412-341-8223.
2413 Starkamp Street
Pittsburgh, PA 15226

DUE DATE FOR FOOD AND BEER MONEY
May 1, 2002.
1981 Graduates Email Listings
© Partnership Marketing Inc.
No Endorsement Implied