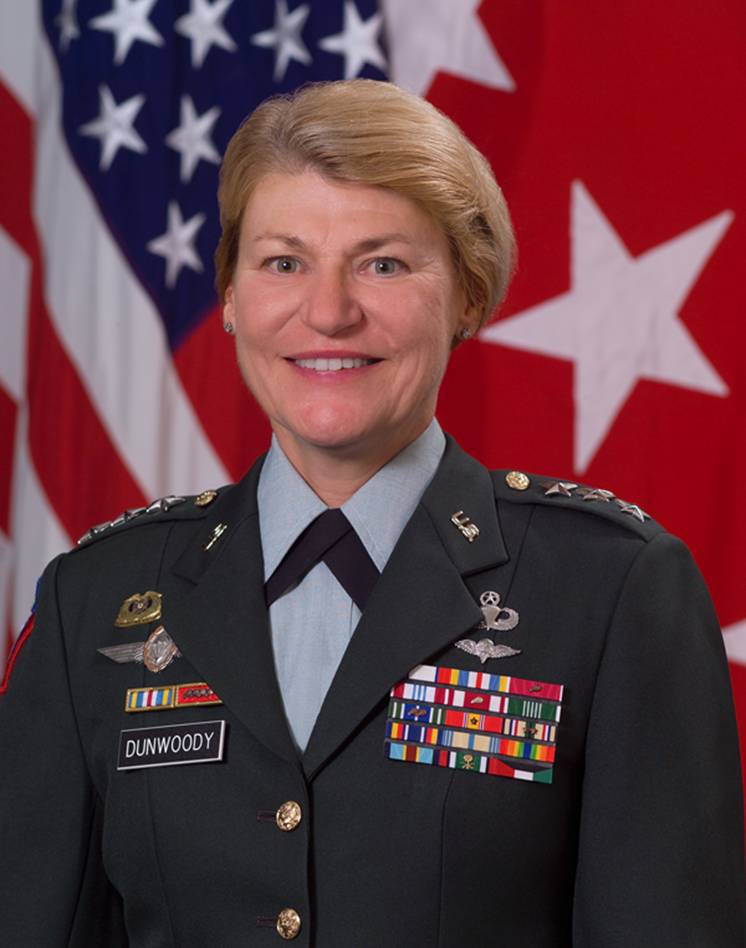 Kanitz to retire from DeCA in August
By Rick Brink, DECA
FORT LEE , Va. – Bonnie Kanitz, director of DeCA East and the first woman in DeCA appointed to the Senior Executive Service, will retire from federal service in August.
Kanitz, whose career spans 32 years, leaves a legacy as a pioneer not only for women in the federal workforce, but for anyone who strives for excellence on the job, said Patrick B. Nixon, DeCA's director and chief executive officer.
"I've watched Bonnie move up the leadership chain during our years together at DeCA, and I can't think of a more dedicated leader who delivered results that improved the commissary benefit wherever she served. She accomplished some significant 'firsts' as a woman in the workforce and her work ethic, determination, leadership and concern for the commissary benefit are great examples for everyone to follow. She'll be missed, but she's going on to a well-deserved retirement and we all wish her the best," Nixon said.
Kanitz said she plans to return to Michigan where she grew up and her family lives. She made agency history in February 2002 when she became the first woman in DeCA to become a Senior Executive Service member and lead a region – the former Midwest Region. She went on to lead DeCA's European Region during the startup of Operation Iraqi Freedom before taking the reins of DeCA East in July 2004.
"It's been a privilege to be part of providing such a great benefit to the deserving men and women of our nation's military – the best in the world. I've always had a great passion for this benefit and for our stores, where commitment, dedication and selflessness is overwhelming. There are so many in our stores who do more than asked, who are heroes in going the extra mile to add to the quality of life for our military and their families. I'm extremely proud to have been a part of it all and privileged to be their leader! I'll miss the people in DeCA and industry partners I've worked with over the years – many have become my friends – but I know the great work will continue and the benefit will only get stronger because of the dedication people have for it," Kanitz said.
Kanitz is known as an approachable, engaged leader who especially relished visits to commissaries where she was quick to share insights for success and seek employee and customer input on how to improve the commissary benefit. She knows what it takes to run a commissary. Her career began in 1975 when she became the store manager at Calumet Radar Site, Mich. , after earning her bachelor's degree from Michigan Technological University , Houghton , Mich. She was selected into the first four-year intern class in the Air Force Commissary Service in 1979 and received an early placement after her first year of intern training.
She went on to earn a master's degree in management and served as a store director in over seven commissaries in the United States and Europe .
While store director at the Peterson Air Force Base Commissary, Colo. , in 1985, the store took best commissary and best overall commissary awards, and she received the Air Force Senior Civilian Service Manager of the Year Award while there. Over the years, she served as operations division director for the AFCOMS' United Kingdom Complex, RAF Lakenheath, England ; chief of the merchandising branch and later chief of the operations division for DeCA's European Region, Kapaun Air Station, Germany ; zone manager for Zone 29, Seymour Johnson Air Force Base, N.C.; and deputy director, Eastern Region, Virginia Beach , Va.
Kanitz received numerous distinguished awards throughout her career, including Equal Employment Opportunity awards from the Air Force, DeCA and several states for her work in selective placement and leadership. In 2005, she received the American Logistics Association's annual Women in the Military Resale Industry Award.
Kanitz said that while she feels honored to be DeCA's first female member of the Senior Executive Service, the accomplishment is a tribute to the agency's commissary career program, which offers and encourages career broadening assignments and recognizes individual accomplishments and achievements.
"It's been a great career," she said, "and I encourage everyone to pursue their dreams because dreams do come true, albeit with a little hard work."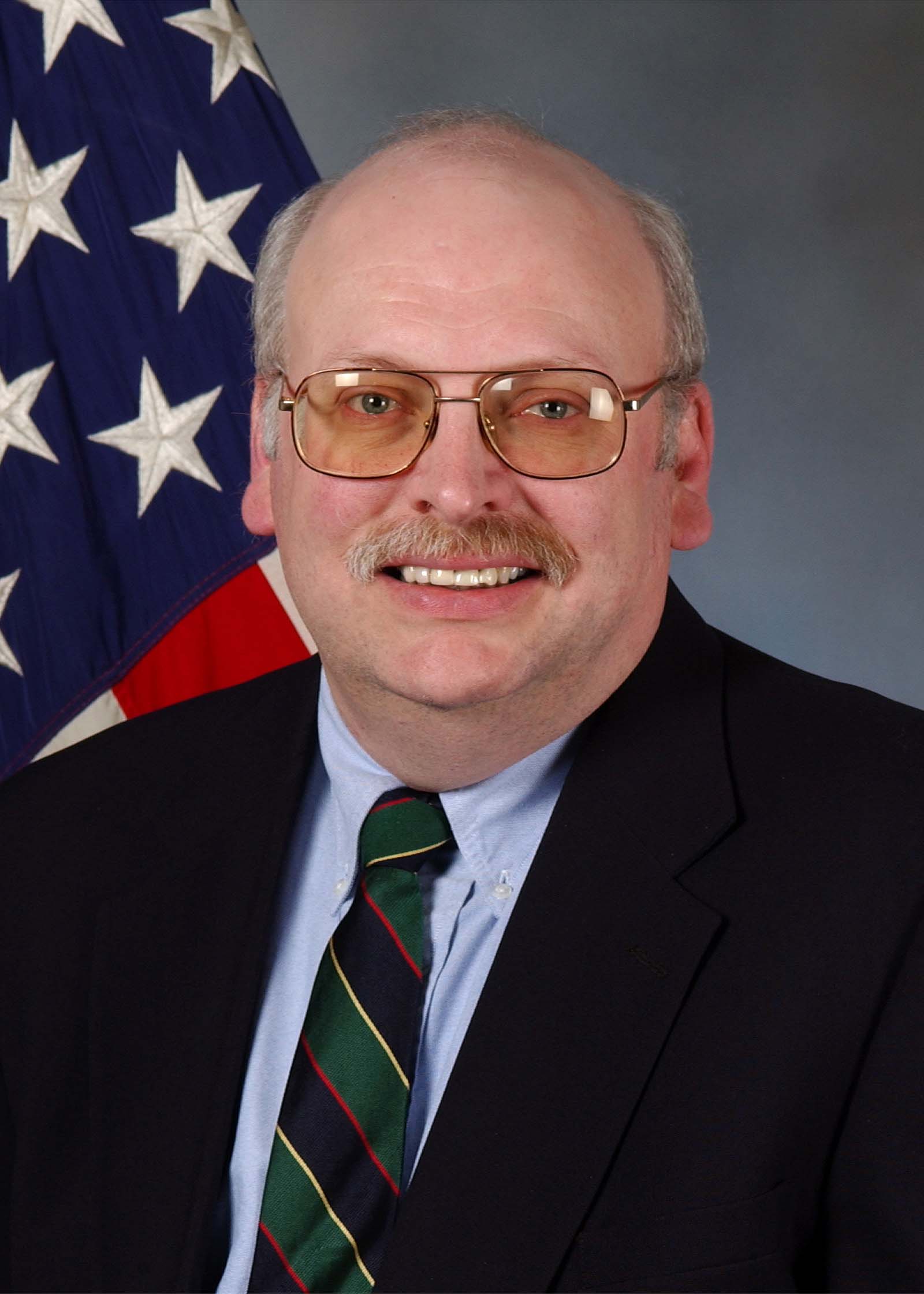 Dowling named to succeed Kanitz at DeCA East
By Rick Brink, DECA
FORT LEE, Va. – DeCA Europe Director Michael Dowling, a member of the Senior Executive Service, has been named to succeed Bonnie Kanitz as director of DeCA East. That announcement came today from Defense Commissary Agency director and chief executive officer, Patrick Nixon. Kanitz had previously announced her retirement, effective in August.
Dowling, who's led DeCA Europe since May 2004, is expected to assume his new duties by mid-August. His successor will be announced following a recruitment action, Nixon said.
"Mike is an innovative, energetic leader with an uncanny grasp of how to deliver a premier commissary benefit wherever required," Nixon said in announcing the move. "With DeCA East, he's taking over a great region – our top region in terms of sales – and I know he will take it to even greater heights."
The new assignment brings Dowling back to DeCA Headquarters at Fort Lee, Va., where he served as the agency's director of performance and policy and deputy to the chief operating officer before becoming DeCA Europe director. He had previously served nine and a half years in Europe in a variety of leadership positions including director of the region's logistics division, interim deputy region director and chief of its operations business area.
Before joining the Army Troop Support Agency as a civilian in 1989, Dowling served on active duty with the Army where his assignments included a tour as commissary officer and company commander in Cairo, Egypt.
While working at the Troop Support Agency, Dowling was appointed to the transition team that helped consolidate the military services' commissary organizations into the Defense Commissary Agency in 1991. His involvement in developing the agency's distribution planning established the concept used in Europe today.
| | | |
| --- | --- | --- |
| Arnielle Fernandez | Mel Fox | Herb Winchester |
Winchester to follow Fox as DeCA Europe deputy

By Rick Brink, richard.brink@deca.mil

FORT LEE , Va. – Herb Winchester , Zone 1 manager in DeCA East, has been named to succeed DeCA Europe Deputy Director Mel Fox, who is retiring May 31 after 49 years in the grocery business.

Arnielle Fernandez, store director of the Fort Knox , Ky. , and Naval Surface Warfare Center Crane, Ind. , commissaries, has been selected to succeed Winchester as the Zone 1 manager.

Winchester and Fernandez were selected for their new positions through the Defense Commissary Agency's Corporate Successor Development Program, which is designed to develop high-potential GS-1144s into DeCA's future leaders. They are expected to assume their new positions sometime in April. A store director replacement for Fernandez hasn't been announced.

"Mel has done a superb job as Europe 's deputy director the past three years, and we wish him the best in retirement. He certainly deserves it," said Patrick Nixon, DeCA director and chief executive officer.

"Herb ( Winchester ) has had several European theater assignments and his depth of experience and knowledge of the commissary business make him the ideal replacement for the deputy position; I know he'll do a great job in DeCA Europe," Nixon added.

Fox, who's been deputy director of DeCA Europe since March 2004, culminates a grocery career that began in retail where for 13 years he owned and operated two supermarkets in western New York . He began his civil service career with the Army Troop Support Agency in 1987 as a commissary management specialist in its district office at Frankfurt , Germany . He later served in TSA as a commissary officer, a chief of operations and deputy district manager.

Following DeCA's activation in 1991, Fox served as chief of merchandising in its European Region. His career with DeCA has also included assignments as deputy director and acting director of DeCA's former Northeast Region; director of operations for the agency's former Eastern Region; and director of operations for DeCA Europe before becoming the region's deputy director.

Winchester , the 2005 recipient of DeCA's Blackwell Leadership Award, was a zone manager in Germany and served a year as chief of DeCA Europe's product support division before becoming manager of DeCA East's " Delta Gulf " Zone 1 in September 2002. His store-level experience spans seven years and five commissaries in Germany .

Fernandez began her commissary career in 1985 and has been the Fort Knox and Naval Surface Warfare Center Crane store director since October 2004. She was the performance division chief of DeCA's former Midwest Region, and has been a store director at Fort Hood and Laughlin Air Force Base, Texas .

--DeCA--

The Defense Commissary Agency operates a worldwide chain of commissaries providing groceries to military personnel, retirees and their families in a safe and secure shopping environment. Authorized patrons purchase items at cost plus a 5-percent surcharge, which covers the costs of building new commissaries and modernizing existing ones. Shoppers save an average of more than 30 percent on their purchases compared to commercial prices – savings worth about $3,000 annually for a family of four. A core military family support element, and a valued part of military pay and benefits, commissaries contribute to family readiness, enhance the quality of life for America's military and their families, and help recruit and retain the best and brightest men and women to serve their country.