Volvo Car Sales on- and off-road test drive introduces the latest Scandinavian design and technology prior to the launch of their newest Vehicles

For two intensive days, Volvo Car Sales, introduced the S40, V50, V70 and XC70 to media members traveling from all corners of the World, including Tel Aviv, Mexico City, Saint Louis and Istanbul. From June 25th through the 27th, members of the media were introduced to Volvo's newest fleet of cars and were able to test drive them on both the German Autobahns, as well as at the test track at Ehreshoven for the off-road drive. The latest features, including the advanced drive systems that contribute to increased safety margins; upgraded driveline with more cylinders and new turbo technology; dynamic chassis with advanced drive systems; first-class comfort and world class audio system were just a few of the latest Volvo enhancements. Each vehicle, while unique in its appearance and shape, has integrated these latest upgrades along with Volvo's leading safety systems and state of the art design and technology.
---
The all-new Volvo V70
– still number one in the estate car segment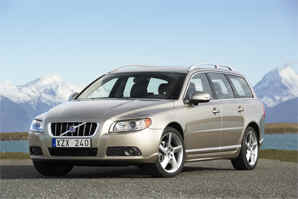 • Maintaining leadership in the segment
• Elevated combination of luxury and versatility
• Target 75,000 cars per year
• Sweden the largest market
• Sales start in August 2007
• World breakthrough in child safety
Backed by 54 years of ongoing refinement and improvement, Volvo Cars is still the global leader in the segment for large estate cars.
Now the all-new Volvo V70 is making its entry onto the market with an innovative combination of luxury and versatility. "This segment has been our specialty ever since we invented it back in the 1950s. Our competitors can count on us remaining number one in the future too. In the all-new V70, rear passengers and luggage both ride in first class," says Volvo Cars President and CEO Fredrik Arp. More
---
The all-new Volvo XC70 – ongoing capable success in a refined package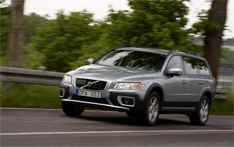 • Ongoing "crossover" success
• More luxury and added capability
• Target 40,000 cars per year
• U.S. the largest market
• Sales start in August 2007
When the first XC model from Volvo Cars took to the roads in 1996, it was not only an immediate sales success; it also carved out an entirely new Cross Country segment.
Now the third generation of the Volvo XC70 steps into the spotlight at the Geneva Motor Show. With its original recipe intact – but now with added luxury and in an even more capable package than ever. More
---
The new Volvo S40 and V50 – refined sportiness and increased premium feel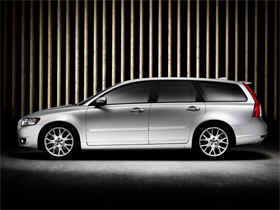 • Closer visual links with the larger Volvo models
• Increasing numbers of younger buyers with high premium demands
• Improved storage
• Enhanced driving pleasure
• New safety features
• Audio system of world class
• One-third of total sales volume
When the current generation of the Volvo S40 and V50 were introduced in 2003, Volvo Cars had its sights firmly set on younger buyers with high demands on sportiness and premium feel. The new Volvo S40 and new Volvo V50 are making a joint entry onto the market with considerably refined design. A range of new features further sharpens their competitive edge in the hunt for discerning young car buyers. More
---
Insurance Institute for Highway Safety Acknowledges Volvo C70's Safety Systems
The Insurance Institute for Highway Safety recently conducted its first crash tests of several convertibles and has awarded the Volvo C70 as one of their 'Top Safety Picks'. "For more than 80 years, Volvo has built cars with Safety in mind," states Anne Bélec, President and CEO, Volvo Cars of North America. "We are extremely pleased to have done well in the Institutes' testing program. From the very start of our modern convertible program, our goal was to bring advanced technology and engineering skills into this flagship vehicle."
The hot-selling Volvo C70 arrived in the U.S. market in 2006 and has set the benchmark for convertible safety in regards to occupant protection with a number of safety systems, including the unique Inflatable Curtain for side impact protection, the use of multiple grades of steel for frontal and rear collisions, and Volvo's Roll Over Protection System (ROPS).
---
ALL-NEW VOLVO XC70: REFINING THE PACKAGE OF SUCCESS
When the first XC model from Swedish auto marque Volvo took to the American roads in 1997, sales success and an entirely new Cross Country segment soon followed.
Ten year later, the third-generation XC70 makes its North American debut by rolling into the spotlight at the New York International Auto Show. The original recipe is still intact, but now Volvo's crossover vehicle has added luxury as well as even greater capabilities for adventure.
The original XC exceeded Volvo's sales expectations largely based on the vehicle's appeal to consumers in the United States. For them, the XC70 served the functionality of an SUV, while providing the distinctive Volvo feel of a true premium car. The term "crossover" emerged. More
---
Volvo quartet ranked as "best bets"
Nearly one quarter of Americans are considering buying a new Toyota, while Ford is the top domestic manufacturer for brand perception. Only five brands stand out from the competition – Toyota, Ford, Honda, Volvo and Chevrolet.
The Car Book is considered to be the consumer's best car buying guide. In this year's edition, which is the 27th, the S40, V50, C70 (pictured), and V70 are all listed in the "Best Bet" category. Story
---
GO ON A SPRING BREAK TO SWEDEN
0NLY $299 FOR FOUR* – BUT ONLY THE EARLY BIRD CAN CATCH THE DEAL!
Buy your favorite Volvo now and enjoy our special Cruise & Collect trip to the home of Volvo.
All this is included – at an amazing $299 for four*: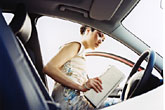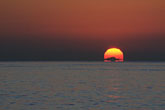 Find out how you can Catch the Easter Deal!
---
Volvo Car Military Sales IPOD Giveaway
Invites you to join in the exclusive music celebration and take the opportunity to win a state of the art media player. All you have to do is to answer the four questions in our competition and you are a part of the weekly draw. Just visit Volvo Military Sales every Friday to find if you are the lucky winner of the past week.
---
Top Ratings for Volvo in latest JD Power Survey
On the German market, Volvo gained the highest marks of all European car manufacturers in customer satisfaction. This is the result of the latest "J.D.
Power-Report", the most important customer satisfaction study for the car industry.
In this survey, 126 car models of 28 brands were rated. Volvo left all European cars behind - including the German premium brands - and gained the forth rank behind three Japanese car makes with an index-rating of 82.3%.
In the upper-class category, the Volvo V70 gained the highest scores and was ranked number one with an index of 82.3%. For Volvo, customer satisfaction and permanent quality optimization, as well as high quality of production, safety and generally a strict focus on customer requirements have always been the highest principles.
---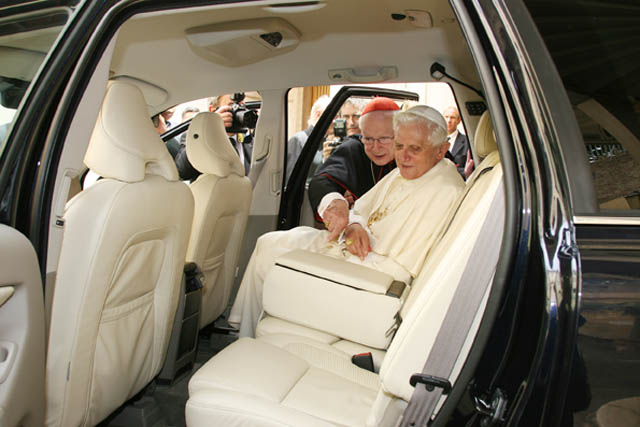 A Volvo XC90 for Pope Benedict XVI
Volvo Cars presented His Holiness, Pope Benedict XVI, with one of its Sport Utility Vehicles.

The keys of the car have been delivered to the Pope in the Vatican, on Wednesday June 28th, with a short ceremony after the Papal Audience.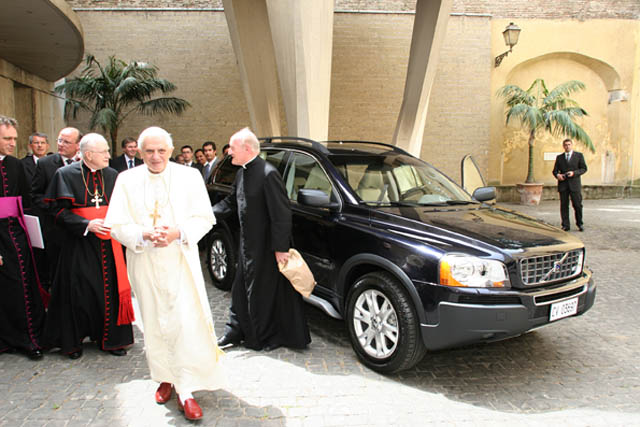 On Wednesday June 28, His Holiness Pope Benedict XVI has received the keys of the Volvo XC90 that Volvo Car Corporation has presented him with.

The delivery of the keys to the Pope has taken place in the Vatican, during a short ceremony after the Papal Audience.

To represent Volvo Cars, Gerry Keaney, Vice President Volvo Car Corporation, Marketing Sales and Service, Pascal Bellemans, President Volvo Auto Italia, and Michele Crisci, General Manager Volvo Auto Italia attended.
The Volvo XC90 delivered to the Pope – and fitted for His personal use – is a V8 version. It is a dark blue XC90 with light interiors.
Since its debut, the Volvo XC90 has set the highest standards among SUV when it comes to Safety, in all driving conditions and on any surface. The AWD system (all-wheel drive) allows the car excellent off-road behavior, while ROPS System helps the car avoiding roll-over or reducing consequences of that type of accident.
The Volvo XC90 has also been designed and built not only to protect people on board, but also in order to enhance Safety performances on other vehicles in case of impact.
"We are absolutely happy and proud of the opportunity we had to give a car to the Pope. Safety has always been a no-compromise must for Volvo; no doubt, our strong commitment to safeguard lives could not get a higher and more touching recognition", said Pascal Bellemans, President Volvo Auto Italia.
---
High-tech 3.2-liter in-line six-cylinder engine finds its way into new refined Volvo XC90

• Refined and more car like design

• Upgraded interior

• Sharper powertrain range with new, highly advanced 3.2-liter six-cylinder engine

• Focus on driver control including new Park Assist Camera

• World-class audio system with Dynaudio speakers and Dolby Pro Logic II

• 50 percent of total sales in the USA

The new XC90 is intended to strengthen Volvo Cars' position in a SUV market that received the first XC90 generation with standing ovations.



Continuing success

The Volvo XC90 is an enormous sales success for Volvo Cars. Its original production volume of 50,000 units was successively increased and in 2005, production of the XC90 in the Swedish Torslanda factory approached 90,000 units. The new, enhanced Volvo XC90 will start production in spring 2006. Story
---
Volvo Safety, with Children in Mind
New York (April, 2006) - For over 30 years, Volvo has developed child safety systems to help protect its littlest passengers. Throughout those years, Volvo held to the belief that safety protection should be for all occupants, regardless of size or age. While safety is paramount, Volvo also believes that keeping children comfortable is in the best interest of parents, as well as the children themselves.
The Beginning of Modern Child Safety
The impetus for modern child safety was born in Sweden 1963. While watching an American TV program, Bertil Aldman of Chalmers University in Gothenburg noticed the position of the astronauts in the Gemini space capsule. By lying on their backs, in opposite direction to the force of acceleration, they were better able to withstand the acceleration. Professor Aldman believed that this principle could be applied to protect a child in the event of a head-on collision. Story
---
High-tech 3.2-liter in-line six-cylinder engine finds its way into new refined Volvo XC90
• Refined and more car like design
• Upgraded interior
• Sharper powertrain range with new, highly advanced 3.2-litre six-cylinder engine
• Focus on driver control including new Park Assist Camera
• World-class audio system with Dynaudio speakers and Dolby Pro Logic II
• 50 percent of total sales in the USA
The new XC90 is intended to strengthen Volvo Cars' position in a SUV market that received the first XC90 generation with standing ovations. Story
---
Volvo Car Corporation, Accessories - Wireless hands-free function in Volvo cars with Bluetooth® and a mobile telephone
• Automatic connection to the car's loudspeaker system
• The system recognizes up to four different telephones
• Easy to switch between hands-free and telephone
• Voice dialing promotes traffic safety
It is now possible to connect a Bluetooth-capable mobile telephone to a Volvo car's audio and loud-speaker system – totally wirelessly. With the help of the new accessory Volvo Hands-free with Bluetooth®, a mobile telephone becomes an integrated hands-free system with voice dialing.
Volvo Hands-free with Bluetooth® can be fitted in most late-model Volvo cars. The system consists of an electronic control module, a module with function buttons, a dedicated microphone located near the rear-view mirror, and the necessary wiring. The mobile telephone used must be Bluetooth-capable. Once a paired link has been set up with the car's Bluetooth module, the telephone is recognized and connected automatically when the owner enters the car. Story
---
Volvo Models Best in Interior Air Quality According to New Study
An independent survey carried out by the Ecology Center in Detroit shows that the interiors of Volvo's cars emit lower levels of toxic substances than other car makes.

The Ecology Center recently presented a study (Toxic at Any Speed: Chemicals in Cars & the Need for Safe Alternatives) of the toxic chemicals used in building car interiors. Flame retardant PBDE and phthalates, whose main use is as a softener in plastics, were included in the study. These chemical substances can migrate from plastics and textiles, particularly at high temperatures. The car's occupants may thus be exposed to these substances, for instance through the respiratory system. Certain types of phthalates and flame retardants can for instance promote genetic mutations and can subject car occupants to health hazards. The survey reveals that the concentrations of PBDE in dust and on the windscreen are up to five times higher than in the homes of most people, and since many people today spend a lot of time in their cars, car interiors thus have a significant effect on human health. For More
---
Volvo iPod Adapter - Volvo opens up to iPod users
Now it will be possible for iPod users to plug their entire music archive into their Volvo's audio system. Together with supplier PhatNoise Inc and Apple, Volvo Cars has developed an adapter kit for installation in the Volvo S80 from model year 1999 on and in the S60, V70 and XC70 from model year 2001.
iPod is the world's number one digital music player and allows music lovers to carry their entire music collection with them on the go. Now with the Volvo iPod Adapter, they can play their music in their Volvo.
---
Volvo Seats Get Top Scores in 2006 Thatcham Whiplash Tests
Once again, Volvo has achieved top scores in the latest, 2006 model year new car whiplash ratings by the UK's Motor Insurance Repair Research Centre in Thatcham¹ which conducted the tests on behalf of the International Insurance Whiplash Prevention Group (IIWPG).
In fact, Volvo was one of only two manufacturers to achieve top 'Good' scores for every model tested² thanks to its supportive seats which have a fixed head restraint position to ensure they are always in the correct position to offer the best support, and the Volvo Whiplash Protection System (WHIPS) that moves the entire backrest to absorb the impact during a rear-end collision to help reduce the forces on the neck. Story
---
Volvo XC90 recommended by American Consumer Guide 2006
Volvo XC90 has named Recommended in the Premium Midsize SUV category by the American Consumer Guide 2006.
The yearly consumer guide announces cars and trucks which represent the best overall values in 16 model categories. The 2006 list has 45 vehicles ranked as Best Buys and the same amount of vehicles as Recommended.
"We drive these vehicles as their owners would, on highway trips, in stop-and-go city driving, for weekend shopping," says Consumer Guide® Automotive Publisher Frank Peiler.
"That helps us arrive at real world conclusions about them. We also take into account such factors as reliability records, fuel economy, and resale value before we announce a Best Buy or Recommended award." Respected for its experience and objectivity, Consumer Guide® Automotives staff test drives more than 200 new vehicles annually. It divides the automotive market into 16 classes based on vehicle type, size, and price. The segments cover the hundreds of cars, SUVs, minivans, and pickup trucks on sale in the U.S.
From these, Consumer Guide® Automotive has selected 45 models as 2006 Best Buys--the publication's highest accolade. A Best Buy represents the finest balance of attributes within its class.
The Volvo XC90 was recommended by the Consumer Guide2006.
---
The all new Volvo C70 – both convertible and coupe!
It's ready to take its place in the sun – the all new Volvo C70. Which also doubles as a coupe! Thanks to a unique three-piece retractable hardtop, customers of the second-generation Volvo C70 can enjoy life without compromise – whether the top is up or down.
"We've succeeded in creating an attractive convertible which, at the mere touch of a button, converts into an equally elegant coupe. The customer gets two cars in one. Both with space for four adults," says Volvo Cars President and CEO Hans-Olov Olsson. Story
---
Volvo XC90 V8 – power and pleasure also in extreme winter conditions
The new V8 model reinforces the Volvo XC90's position as one of the most successful SUV models in the premium segment – and the new XC90 V8 is comfortable in all driving conditions, no matter if we are talking about hot deserts or the extreme winter above the Polar Circle.
The entirely new power train combines power and pleasure with a stable and predictable behavior also in the toughest conditions
---
Volvo cars aims for environmental leadership in the premium segment
Environmental care has top priority

• Volvo aims to be one of the environmental leaders in the premium segment
• Innovative technology makes Volvo cars Clean Inside and Out
Environmental leadership means setting priorities. Volvo has a tradition of environmental care, of providing environmental alternatives today and of dedication to future commitments. This holistic approach gives Volvo Cars an excellent position in the quest for environmental leadership in the future.
---
Volvo V50 Awarded Prestigious Golden Steering-Wheel Trophy
The Volvo V50 has been awarded the "Goldenes Lenkrad" (Golden Steering-wheel), a trophy instituted by the German paper "Bild am Sonntag". This is the second time a Volvo has been awarded the prestigious award
"This is a great honor and most rewarding for us", said a proud Hans-Olov Olsson, President and CEO of Volvo Car Corporation at the prize giving ceremony in Berlin.
---
Volvo seat is benchmark for Whiplash Protection
All Volvo's car models tested by the International Insurance Whiplash Prevention Group (IIWPG) were found in the best class. Volvo Car Corporation was the only manufacturer to have their entire range achieves the best class rating.
"We are very pleased that the Volvo cars have performed in line with our expectations", says Ingrid Skogsmo, Safety Director at Volvo Car Corporation." Tests only show a sliver of what happens in real life. However, this is one of several results that confirm Volvo has the right approach to help reduce neck injuries in rear impacts."
---
All new Volvo S40 sees stars as it aces NHTSA side impact crash test; Sales up over 29 Percent month-to-date
The crunch of steel and shattering glass can be one of the most horrific memories of an automobile accident. Unless, of course, the accident isn't really an accident; but instead a highly structured test being conducted by the National Highway Traffic Safety Administration (NHTSA). That was exactly the case recently when NHTSA completed its side impact protection test of the all-new Volvo S40 sport sedan.
The results: 5 stars for the driver; 5 stars for the passenger. The highest rating the U.S. Government organization grants to passenger vehicles.
---
New Volvo S40 Earned Top Results in 4 Crash-Tests
The all-new Volvo S40 combines everything today's car buyer is looking for: Not only exceptional value, vibrant design, style and exhilarating driving characteristics, but also class-leading safety.
---
Volvo Cars 'Best Manufacturer' in New British Insurance Car Security Awards
Volvo Cars - "Best Manufacturer"
Volvo C70: 2nd in 'Convertible/Roadster' class
All-new Volvo S40 and V50, plus S40/V40 Classic: 2nd in "Family car" class
---
Long Anticipated – Now Available: Jaguar /Land Rover Military Sales Program
Overseas service life offers experiences and benefits that most people back home can't even imagine, such as the Jaguar/ Land Rover Military Sales program. It is a professional organization with international networks and local outlets in Germany, Iceland, Spain and UK.

All Jaguar/Land Rover Military Sales dealerships are close-by US-Military bases in the respective countries
---
Volvo US Military Sales offers convenience delivery

If a US Military customer buys a Volvo at an authorized Volvo US Military agent close-by his base abroad, he can chose between four delivery options:

1. Factory delivery in Sweden free of charge.



2. Direct shipment to an US Volvo dealer at customer's choice free of charge.



3. Delivery to the Volvo Military agent close-by the base abroad, including 3 years Volvo Home Shipment to an US Volvo dealer at customer's choice.

4. Delivery to more than 50 official overseas delivery centers.

The offer is valid when buying a Volvo from an authorized Volvo US Military agent abroad.
---